Climate change is one of the greatest challenges of the 21st century and requires the rapid implementation of efficient measures to be able to preserve and protect the basis of life on our planet. TIGER takes climate protection very seriously and is making a significant contribution to making our world a greener place.​​​​​​​
At TIGER, the mindful use of energy begins not only in the manufacturing process of environmentally friendly coating solutions, but also in research and development. Our powder coatings are free of heavy metals and solvents. We also make sure to use by-products as internal recycling material or secondary raw materials for new products. For example, we collect residues from previous productions and reuse them as raw materials in subsequent processes. We demand this future-oriented, conscientious management from our suppliers and partners as well.
But our customers also benefit from this approach - for example in the field of architecture. Here, our products contribute to the achievement of "green building" certifications.
"We are a value-oriented, self-directing private company that is not subject to the singular goal of "shareholder value" of listed companies and enjoy the freedom to pursue our goals holistically from ecological, economic and social perspectives. This meaning-based energy field attracts responsible, sustainably-minded people who see the choice of their profession as a vocation and want to make a valuable contribution to the future as part of TEAM."
Clemens Steiner | CEO TIGER Coatings
Responsibility for everything we do
The green gene has always been firmly embedded in TIGER's DNA, and the development of distinctive milestones in our product range reflects our company's straightforward path towards a sustainable future - for more than 90 years now:
Environmentally friendly powder coatings
Thermoset materials for 3D printing (additive manufacturing)
The recycling of our processes as well as the resource-conserving handling of energy and materials find their consistent continuation in TIGER's environmental policy.
100% climate-neutral production at headquarters
At TIGER's headquarters in Wels, we produce with 100% green electricity; our in-house 330 kWp photovoltaic system covers approximately two percent of total electricity consumption through solar power. We compensate for the remaining greenhouse gas emissions, which are mainly caused by the gas consumption for synthetic resin production, by supporting a wind farm project in Guyuan, China​​​​​​​. We made a very conscious decision to support this particular project, as we ourselves operate three production sites in the region. Thanks to these measures, TIGER in Austria is already producing with climate-neutral energy use.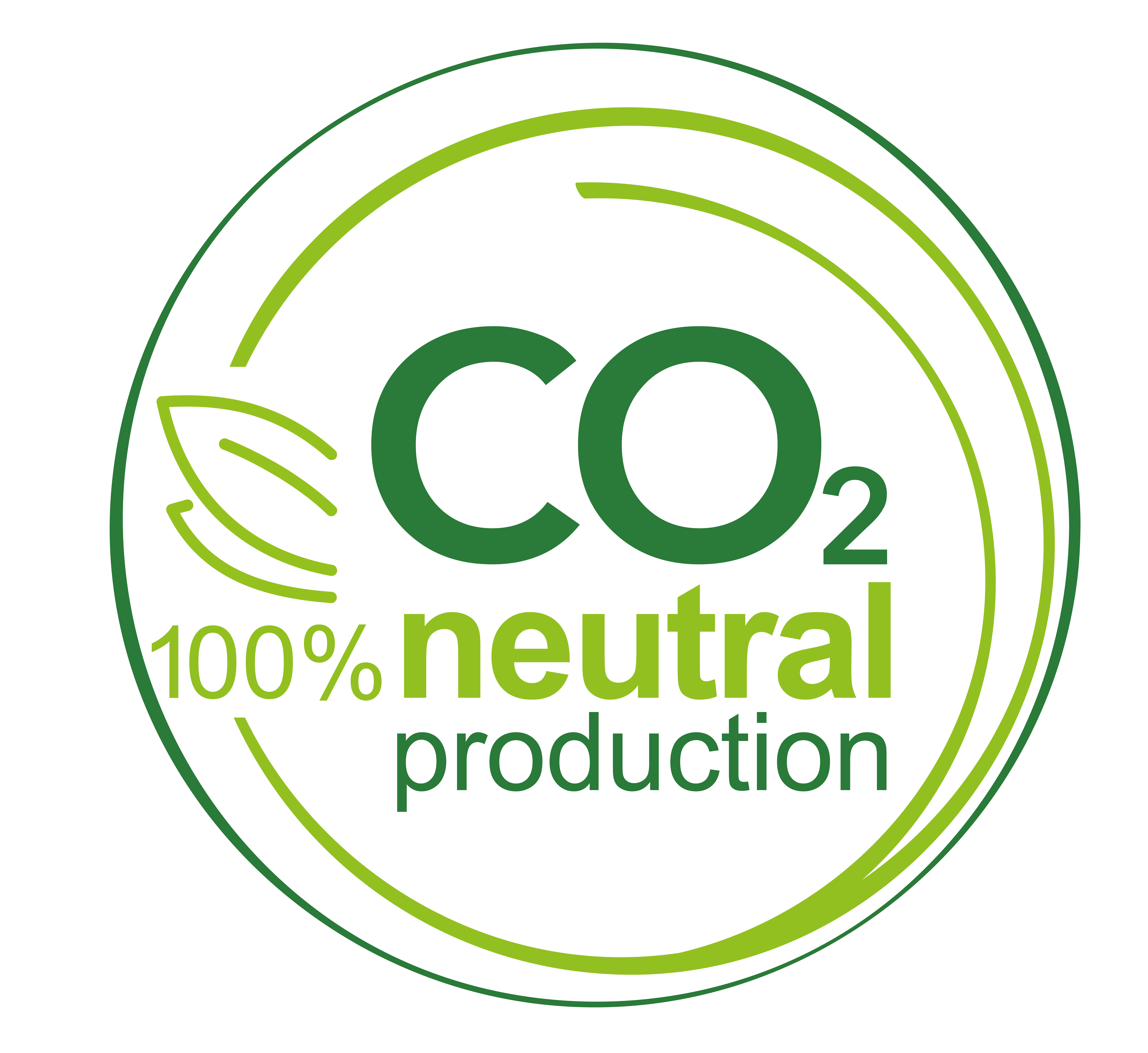 We save energy so that we never run out of it
However, TIGER's contribution to climate protection is not only to constantly reduce energy requirements, but also to use necessary energy as efficiently as possible and to give preference to renewable sources such as solar energy or photovoltaics.
As part of our energy management, we try to get along better with less energy use. We achieve this on the one hand through simple actions such as converting to LED lighting with intelligent control, and on the other hand through large projects such as using groundwater for cooling - or vice versa - waste heat from machines for heating and hot water.
Our contribution to a better environment
TIGER has already successfully implemented the following projects to reduce its environmental impact:
Purchasing 100 per cent of electricity from renewable energy sources
Compensation of CO2 emissions through the purchase of environmental certificates
Use of process heat for heating and hot water
Cooling through the use of groundwater
Consistent waste avoidance and recycling of valuable materials
Release of packaging at ARA AG
In-house wastewater treatment
Focusing of the TIGER R&D department on the development of energy-saving low-temperature powder coatings
Dispense of the use of harmful raw materials
... and many more projects are already planned - for a more sustainable future.
Would you like to learn more?
The TIGER Sustainability Report provides you with further information on the topic of responsible business at TIGER.