CARC 5 Star Applicator Program
Push for New Technology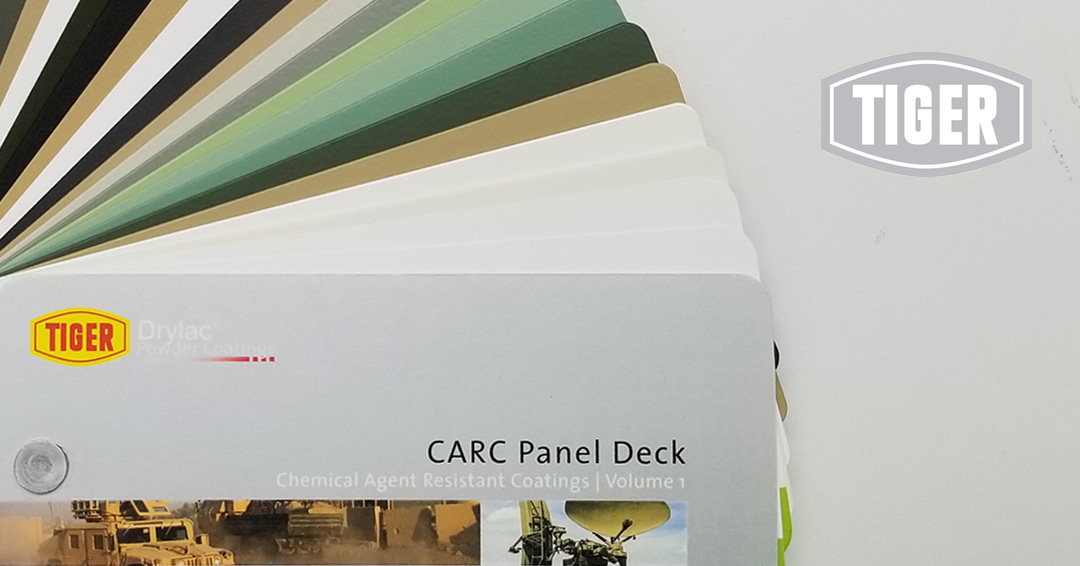 With every change in technology comes some resistance due to unfamiliarity and a perceived risk associated with a change in process. This is especially true when dealing with powder coatings being applied for defense industry projects.
In order to support the industry, both applicators and specifiers, TIGER Drylac took a decisive and preemptive step in addressing the expected objections associated with a change from liquid specifications to powder coatings with the formation of our 5 Star CARC Applicator council in order to address the topic of Chemical Agent Resistant coatings proactively.
Simply put, our shared strategic goals within the council are to identify objections, raise educational awareness for CARC powder coatings, and aggressively promote the technology in a spirit of cooperation.Our first teleconference was held on February 3, 2021 and the team was invited to share some of their immediate experiences and interactions as we discussed the exciting opportunities that the future holds for CARC and other powder coatings designed for defense industry applications.
We are just in time as significant shifts in awareness for powder coatings are underway. Seemingly overnight the inquiries for these types of powder coatings has skyrocketed as the defense coatings industry transitions to powder coating technologies.
The future is bright for this new technology, and industry is beginning to take note of the advantages in environment and ease of application become more apparent. And the 5 Star CARC Applicator council stands at the ready for transition.
For further information please contact our aerospace & defense team at: Defense_NA(at)tiger-coatings.com