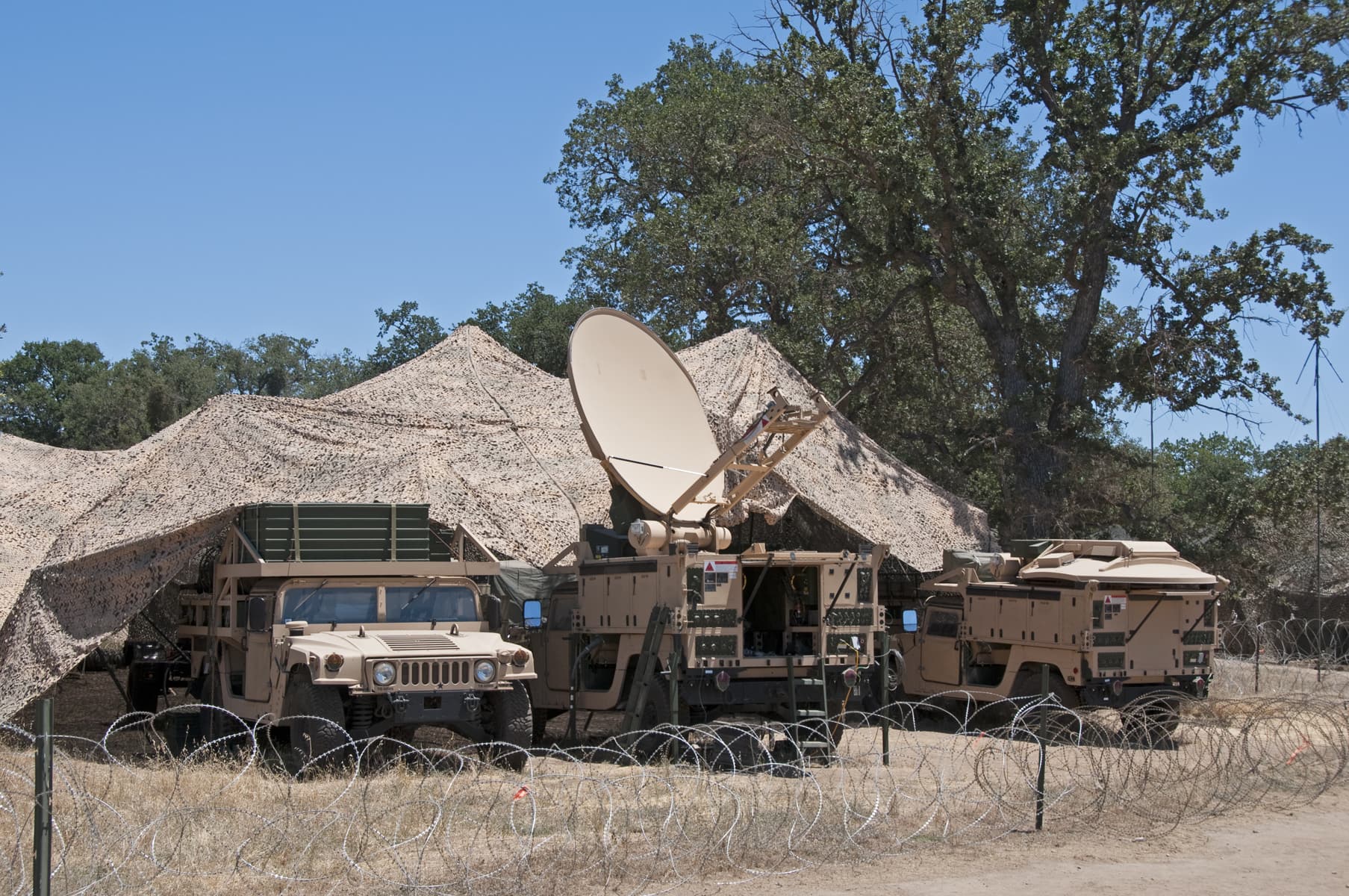 The U.S military has many demanding specifications to fulfill when it comes to the finish of their products. Color and gloss are very important aspects - from concealing equipment in the desert to camouflage patterns that reduce detection in the field. However, in order to sustain certifications these color finishes must also protect the equipment from the harsh environmental aspects. Therefore, in 1985, most military vehicles and equipment required a topcoat applied with camouflaged CARCs. These topcoats produced a non-porous finish that acted as a protectant against radioactive, biological and chemical contamination. CARC repelled the chemical by preventing absorption, with chemicals beading up on the finish surface where they could be easily washed away.
At TIGER Drylac® U.S.A., Inc. we offer tailor-made powder coatings product lines for CARC (Chemical Agent Resistant Coatings) applications, providing high quality and strong performance levels for sustainable ecological solutions. TIGER powder coatings are included within the Qualified Products List (QPL). They are environmentally responsive and meet the stringent technical requirements of United States Army applications:
Solvent-free, VOC-free, zero emissions, environmentally friendly.
Superior durability and corrosion protection.
Batch-to-batch consistency and recyclability.
Longer life cycle of components keeping high operability
Reduced maintenance cycles, therefore, lower refurbishing costs.
TIGER CARC powder coatings ease the productivity challenges associated with the application of Chemical Agent Resistant Coatings. TIGER CARC powder coatings eliminate the delay and expense associated with the need for multiple coats of liquid CARC and the associated drying times. Application is easy, shipment can take place immediately once the part is cool enough to handle, clean up can be accomplished with a broom and dust pan, and the resulting powder coated finish will resist marring eliminating the need for costly touch up and rework.
We ensure to develop TIGER Drylac CARC certified powder coatings exclusively to meet the stringiest requirements of the US military providing surface finish longevity and high quality performance.
For further information, please contact our aerospace & defense team at: Defense_NA(at)tiger-coatings.com.