For architects and construction managers, a wide range of colors and surfaces, as well as metallic and other special effects, is available. In addition, TIGER provides functional powder coating systems providing protection against severe corrosion or for anti-graffiti prevention.
These finishes are suitable for construction elements of:
Aluminum
Galvanized steel
Steel
Compliance with internationally recognized testing methods and quality standards is a prerequisite at TIGER. Material licenses based on AAMA, GSB and QUALICOAT standards are a given.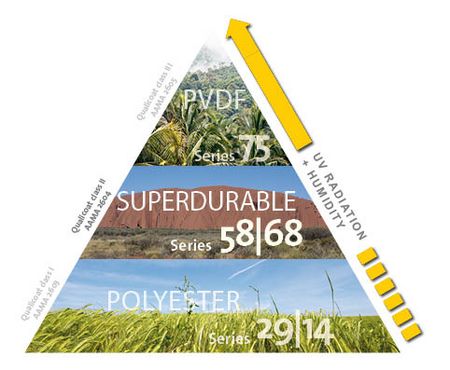 TAS – (TIGER Architectural Service) advises architects, planners and façade engineers with a comprehensive service package.