TIGER Digital Finishes
Color and effect files for realistic digital surface visualization
Your Challenge:
Renderings with realistic surface visualization showing
color
gloss
effect and
texture
Our Solution:
TIGER Digital Finishes
The innovative digital finishes from TIGER are based on real scans* and offer the unique possibility of powder coating your rendered objects with only one mouse click.
*Despite the more realistic representation, the images may still deviate from the original color tone/effect – depending on the quality of the reproduction equipment (screen). We therefore still advise you to request an original powder-coated sample to check the color and effect.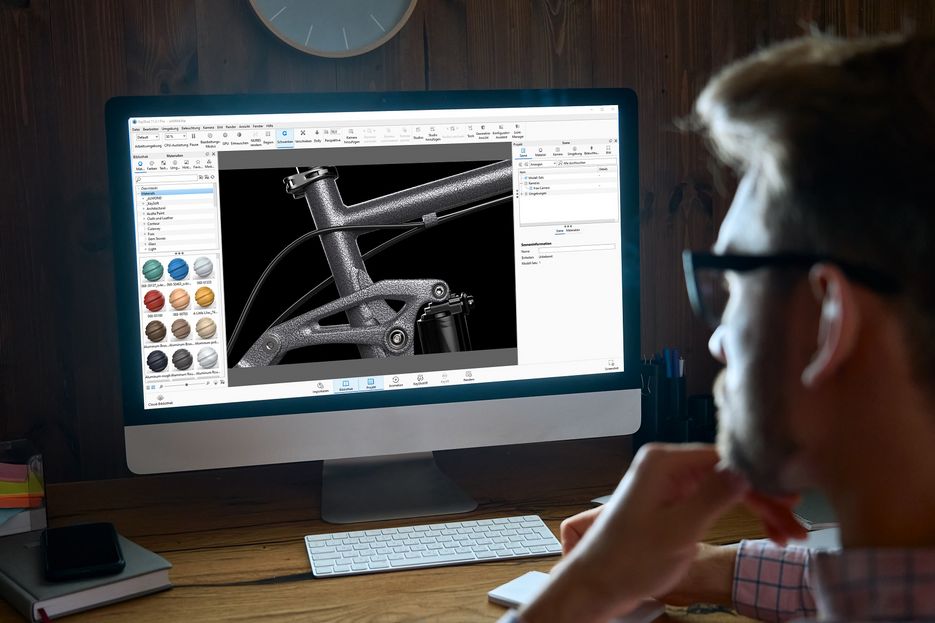 More than 1,600 TIGER Digital Finishes based on real scans in the following file formats are available for free download at free of charge from the TIGER Webshop www.tiger-coatings.com/shop n these file formats:
.axf .kmp .exr**
Compatible with
KeyShot * Maxwell * AMD Radeon * NVIDIA Iray * Maya * VRED * AUTODESK * Iray Lightworks * 3ds Max * Unity * allegorithmic * UNREAL ENGINE * LUMISCAPHE * OCEAN * DMIx Cloud * ASSYST 3D-Vidya * ELSE Corp * SHOEMASTER * ROMANS CAD * DASSAULT SYSTEMES * 3DEXITE DELTAGEN * u.v.m
** Currently working on other file formats
Open the TIGER Webshop: www.tiger-coatings.com/shop
Choose from over 1,600 colors, effects and finishes
Download your TIGER Digital Finish
Tip:
To download multiple finishes at once, simply add all the desired effects to your favorites and download them as a set with one click. .

24/7 Webshop
TIGER Digital Finishes for CGI rendering systems
Online sample panel order (up to 5 free of charge)
Download of data sheets and technical information