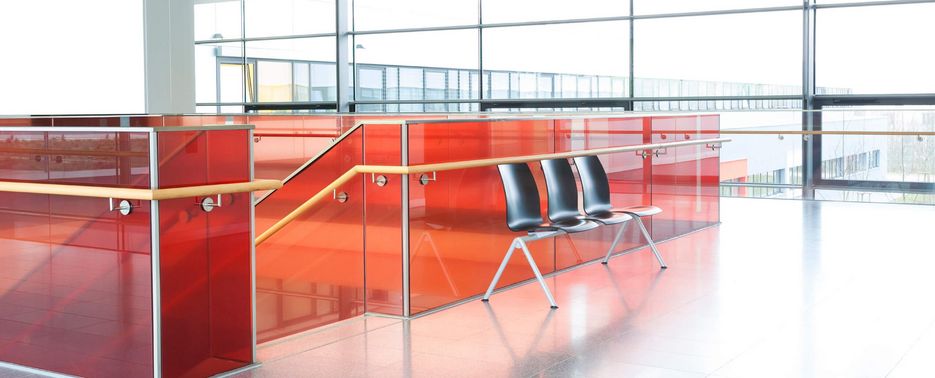 Lightweight, transparent and airy: glass is the perfect design element for a bright, airy atmosphere, creating an impression of openness and space.
Thermal hardening systems enable glass doors, partitions, kitchen splashbacks, shower screens and shelves to be finished with single-color powder coatings in industrial flat glass plants.
The choice is yours: innumerable color nuances and effects from the TIGER Drylac® standard range open up unlimited possibilities. We will be happy to develop custom products for your project on request.