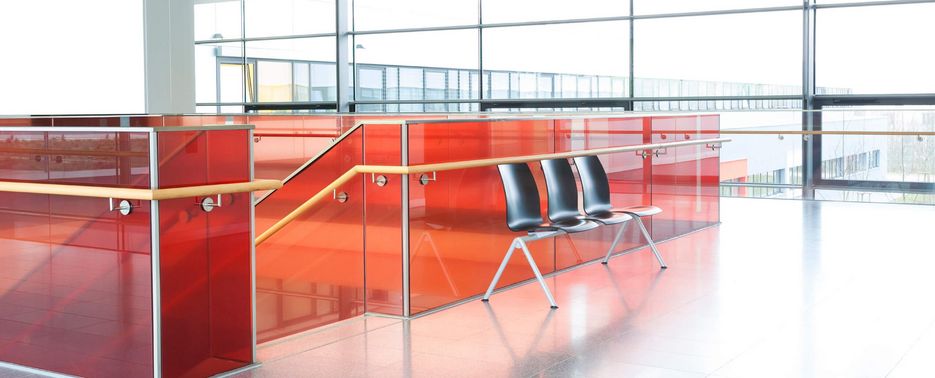 Lightweight, transparent and airy: glass is the perfect design element for a bright, airy atmosphere, creating an impression of openness and space.
Thermal hardening systems enable glass doors, partitions, kitchen splashbacks, shower screens and shelves to be finished with single-color powder coatings in industrial flat glass plants.
The choice is yours: innumerable color nuances and effects from the TIGER Drylac® standard range open up unlimited possibilities. We will be happy to develop custom products for your project on request.
TIGER Drylac® Wood is the culmination of decades of experience and constant innovation in powder application, hardening techniques, kiln design, assessment, measurement and MDF quality requirements.
Our green coating technology for industrially manufactured wooden furniture, in particular medium-density fiberboard (MDF), satisfies the strict European VOC guideline. This product is free of heavy metals and halogenated polymers and features the lowest CO2 balance in the furniture industry, as well as providing extremely robust and highly decorative surface characteristics.
The entire range is suitable for use in the kitchen, bathroom, office or children's room, store construction and DIY, video and audio furniture. Explore the TIGER range of powder coatings to discover a technically and economically attractive alternative to liquid paints or PVC-film lamination.
We look forward to your enquiry!