A longstanding industry standard for metal coating - a hidden champion when it comes to wood. Due to continuous development, powder coating is increasingly establishing itself as an alternative to wet paint in wood processing - especially in the case of coating MDF plates - and is setting new quality and durability standards in the process.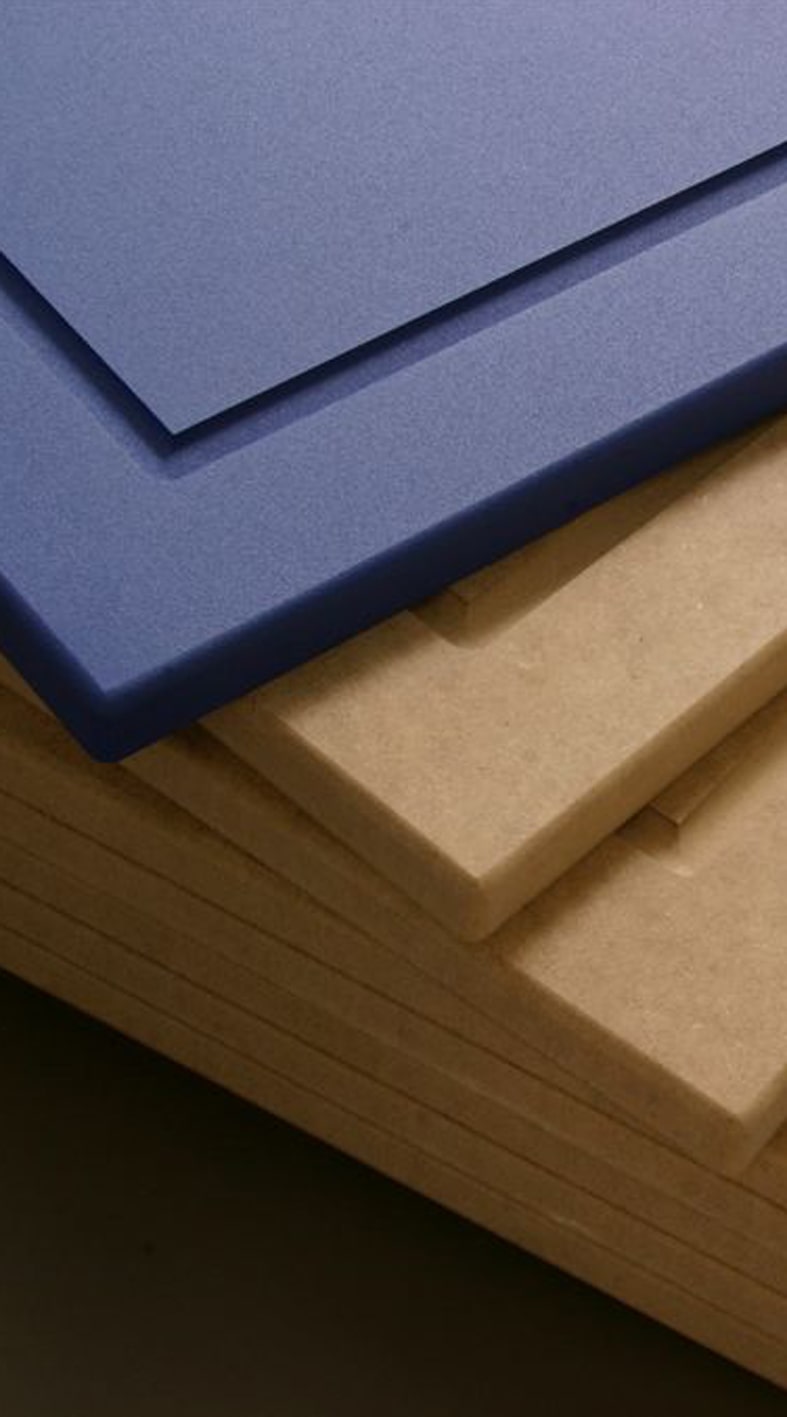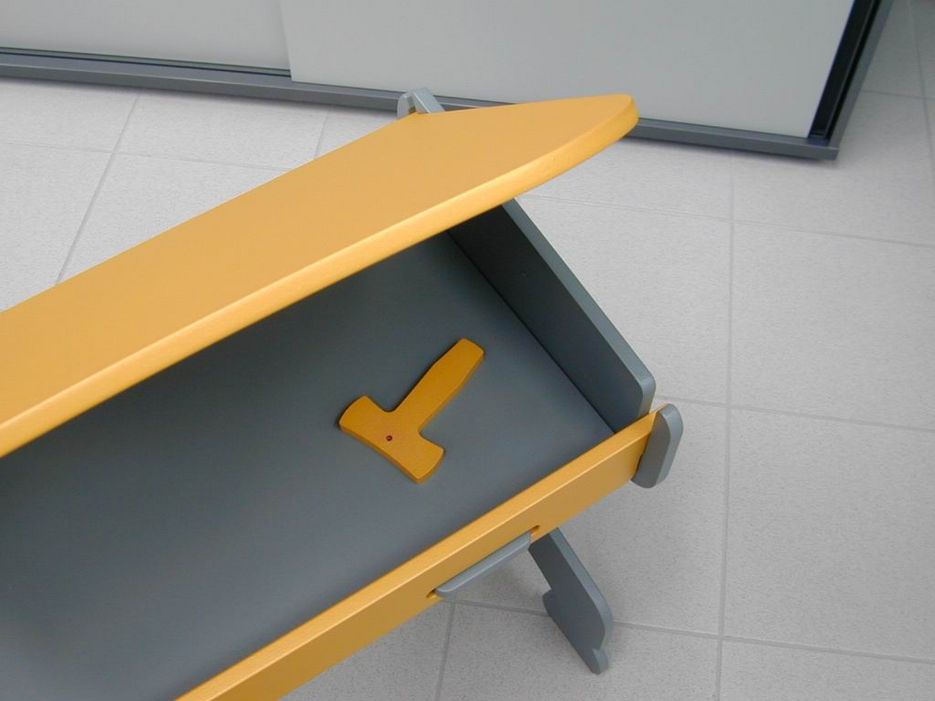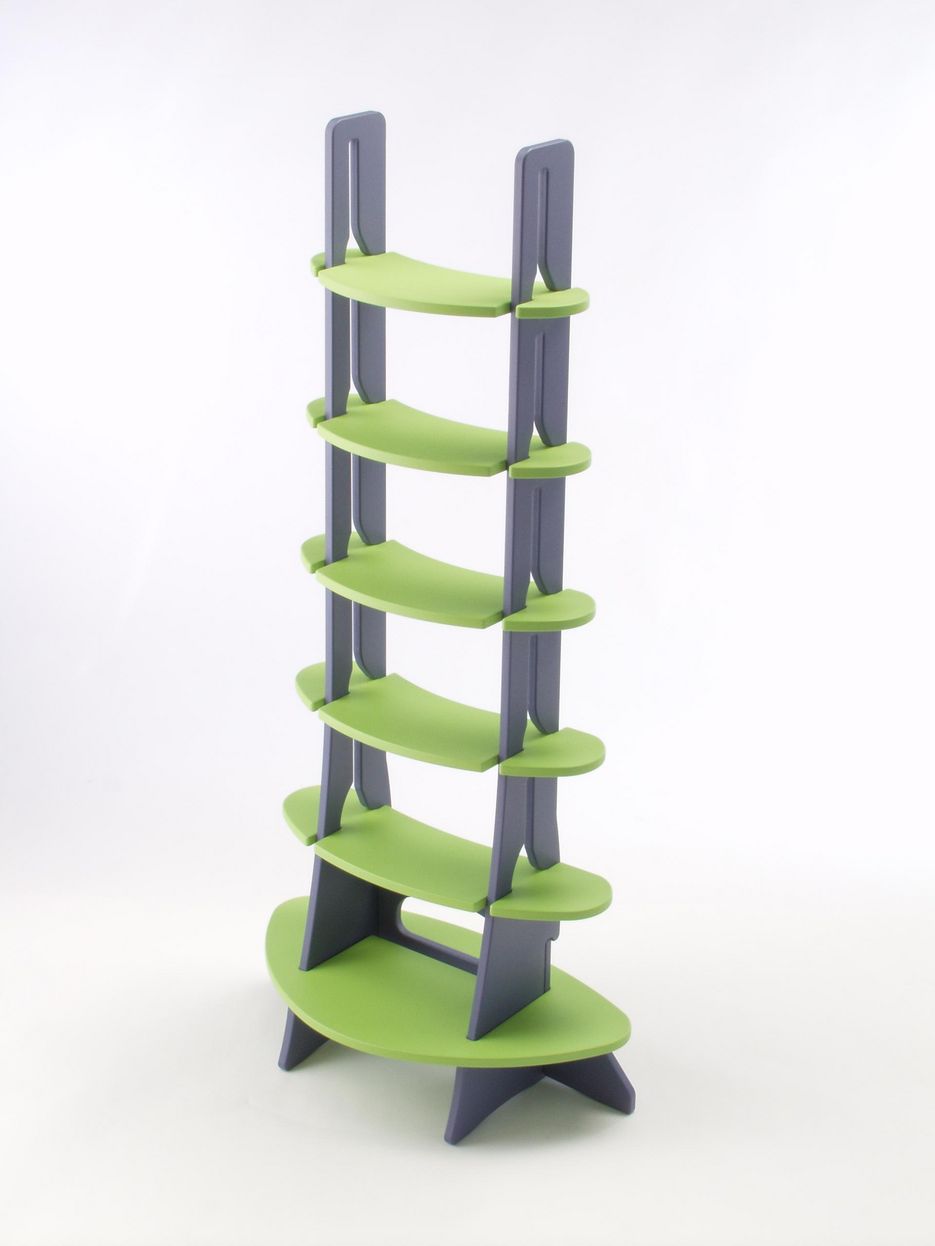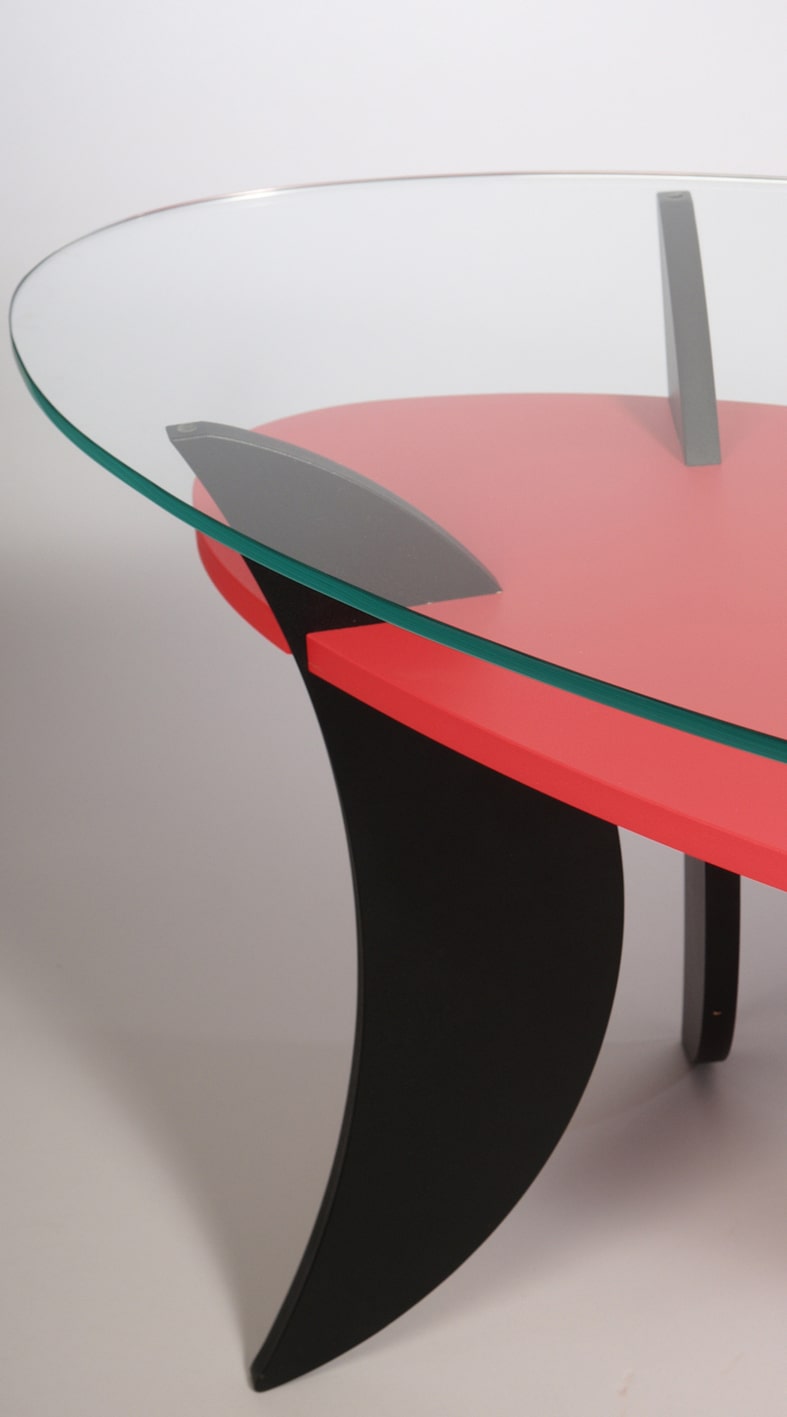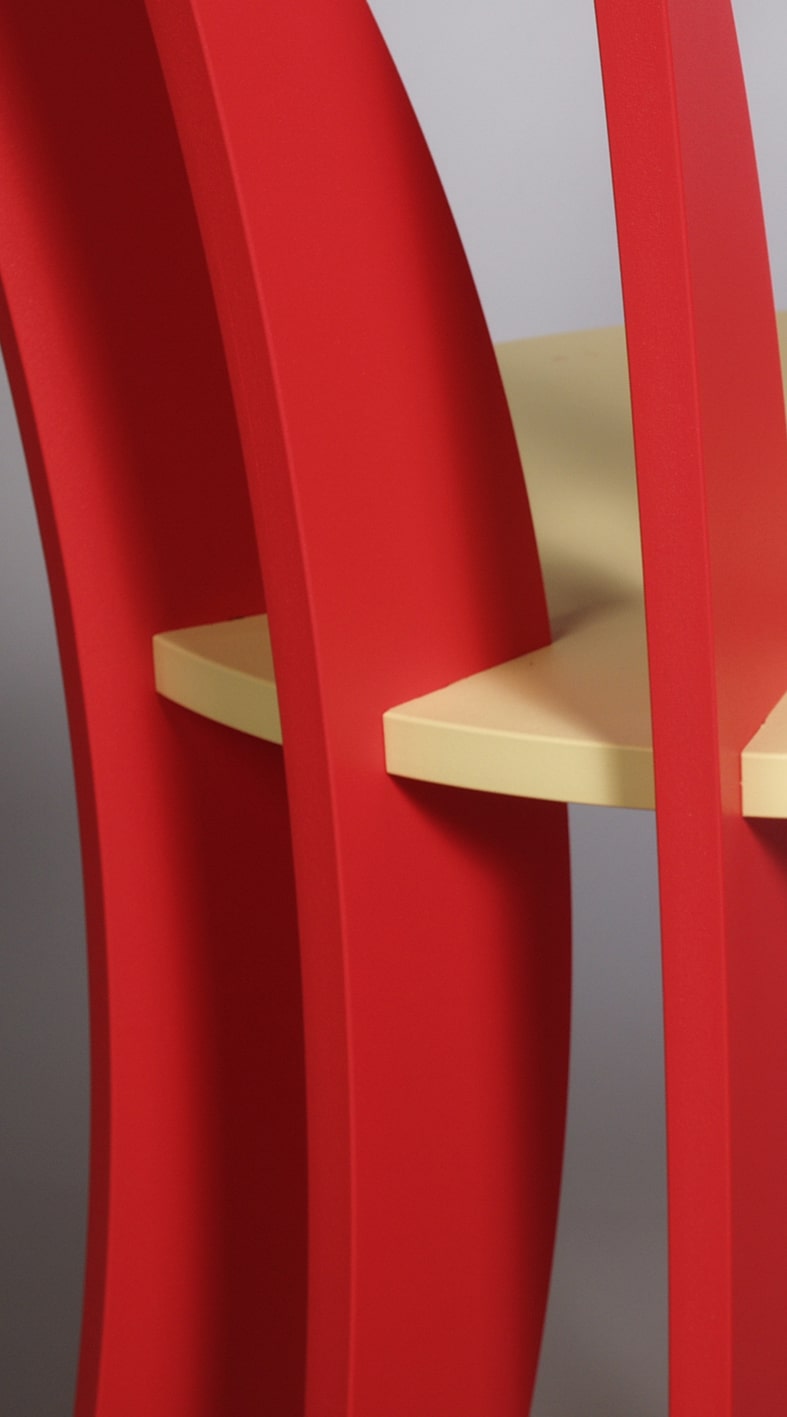 Benefits for the furniture industry
Furniture makers are the clear winners in terms of new developments in the powder coatings industry. Low-temperature powder coatings make it possible to drastically reduce the curing temperature (down to approx. 130°C), thus reducing risks to thermo-sensitive wood materials. At the same time, the user enjoys the following advantages:
Full design freedom
Unlike PVC films, powder enables seamless all-around coating. As a result, product designers gain complete design freedom when designing new furniture creations. From beveled edges and handle profiles to cutouts, a wide variety of design options are available. Different surface structures can also be easily created, with a wide range of colors to choose from.
Energy efficiency and cost savings
The highly reactive systems for wood applications have low melting points and short curing times, making them particularly energy-efficient compared to conventional powder coatings. As a result, this means that large quantities of boards can be coated within short process times with the lowest possible energy consumption. Additionally, the simple handling and minimal training requirements are further factors contributing to the cost advantages of this innovative technology.
Robust furniture surfaces
Users should be able to enjoy their furniture for a long time; wear and tear on furniture, particularly on horizontal surfaces, is extremely inconvenient. Appropriately, powder coated MDF panels help prolong furniture lifespan by offering scratch resistance and abrasion resistance on both the surface and edges. In addition to mechanical stress, chemicals, usually in the form of cleaning agents and disinfectants, can also pose a risk to the surface. Powder-coating surfaces also offer resistance to these, since alcohol-based or chlorine-based disinfectants do not attack the powder-coating surfaces, which allows surfaces to always safely be kept clean and hygienic.
Repairability is longevity
Powder-coated surfaces are scratch-resistant, abrasion-resistant, and solvent-resistant. Nevertheless, many years of intensive use will stress the surface. If damage does occur, and the piece of furniture needs to be reworked after a certain period of use, this can be done without any problems, unlike chipboard-melamine panels.
Longevity is sustainability
Sustainability is achieved when products have longevity since they do not require being replaced. Influential factors adding to sustainability are product quality and resistance to wear and tear, timeless design, and the possibility to repair the product in case of damage or defect. All these features distinguish powder coating of wood-based materials from alternative painting processes.
Well-known wood processors such as Sauter have long relied on the powder coating process and TIGER as a partner for the finishing of their components!
No solvents - No VOC emissions
One of the differences between powder coatings and wet coatings lies in their composition: wet coating processes require solvents, called "Volatile Organic Compounds" (VOCs). VOCs act as a transport medium for the coating particles in the finishing process and are extremely harmful to the environment since have to be burned off in the exhaust air of the painting plants. In contrast, MDF powder coating is a purely thermal process that does not require any solvents at all. The absence of solvents is particularly beneficial in certain settings, such as museums, libraries, or archives.
Nothing is wasted
Powder coating that does not end up on the coating object is not wasted but can mostly be recovered in modern powder coating plants. As a result, above-average efficiencies of up to 96% can be achieved - at the same time, there is no need for costly disposal of excess powder.
MDF powder coating in seven steps
Step 1: MDF selection and requirements
As a wood-based material, MDF is inherently a non or poorly electrically conductive substrate. Electrostatic application processes charge the powder particles, causing them to adhere to the grounded substrates. Conductivity must be given for this to work, which in the case of MDF is provided by the moisture content of the board and/or the enhancement of the board with conductivity additives during the production process. As the boards are passed through the oven, they dry. This creates stresses in the material, which the board can only withstand through good and consistent compression.
Step 2: Preparation of the MDF boards
Sanding is a core step in the pretreatment of wood substrates for powder coating. If exposed fibers are not removed, the powder particles will adhere to them - affecting the later appearance of the coating. To guarantee adhesion between the dry powder coating and the surface of the MDF board, it must be dry, dust-free, and free of loose components (adhesive residues, etc.) before coating. Furthermore, controlling board moisture significantly influences the overall success and quality of the surface.
Step 3: Hanging and cleaning the MDF boards
Special conveyors guide the boards through the cleaning process and the grounding for a clean application. Commonly used are circular conveyors that hold the substrate in place securely during the cleaning process, where it is cleared with compressed air or wiped clean with an antistatic cloth.
Step 4: Preheating with infrared light
If the surface temperature of MDF panels is raised immediately before the application process, this has a positive effect on their conductivity. For this reason, special "preheaters" are used prior to applying the coating. These heat components quickly and efficiently to a temperature of approximately 40-60°C using infrared radiation.
Step 5: Application of the powder coating
Powder coating systems are offered on the market in single- or two-coat systems. While the single-coat systems open up economic potential due to a high processing speed, unique qualities of furniture surfaces can be produced with the two-coat systems.
The powder coating is applied in automated booths, which allows a homogeneous layer build-up. As such, this saves powder and reduces outgassing problems caused by excessively thick layers, or the loss of surface properties with thin powder films. Additionally, using counter electrodes also gives coaters control over layer thicknesses on the plate edges and therefore prevent significant powder overflow.
Step 6: Oven curing
Conveyor ovens are state-of-the-art for coating sensitive substrates. They can be used to realize different oven zones, which reproduce a defined oven curve. This makes it possible to differentiate the temperature settings throughout the entire oven run and, in the case of modern systems, even over the oven height.
Step 7: Cooling, hanging, quality control, and packaging
Immediately after coating, the substrates can be removed from the transport system and stacked directly into the shipping package. If a coater uses a high-quality two-layer structure, the substrates are given sanding in preparation for the second coating pass.
TIGER Drylac® Wood is the result of decades of experience and solution finding in powder application, curing technology, oven design, test and measurement technology, and MDF quality requirements.
Our green coating technology for industrially produced wood-based materials - first and foremost medium-density fiberboard (MDF) - complies with the EU's strict VOC directive. It is also free of heavy metals as well as halogenated polymers, and impresses with the lowest carbon footprint in the furniture industry while offering highly robust and decorative surface properties.
Whether for kitchens, bathrooms, offices, or children's rooms, in-store fitting, as well as for do-it-yourself audio and video furniture: Get to know TIGER powder coating as a technically and economically attractive alternative to working with liquid paints or the PVC film laminate process.
Contact us today to find out which powder is the best fit for you!
Two-coat system:
Primer – series 512
Primer/undercoat
microtexture
Curing time: 3min
Curing temperature: 150°C
Topcoat – series 530/531
microtexture, matt, and semi-gloss
smooth design textured, matt, and semi-glossy
smooth, silk matt
curing time: 3min
curing temperature: 150°C
One-coat system:
Series 551
microstructure, matt, and semi-gloss
smooth design structured, matt and semi-glossy
smooth, silk matt
curing time: 3min
curing temperature: 140°C