Primers and Corrosion Protection
Corrosion Protection with Powder Coating Primers
Where there is metal, there is potential for rust! If such damage is not detected in time, it can lead to material failure. In industrialized countries, the annual loss due to corrosion can amount to about three to four percent of the gross domestic product. Based on the G20 countries, the global economy lost between 2.4 to $3.15 trillion USD to corrosion in 2021 alone.
Corrosion happens everywhere
High humidity, temperatures above freezing, and reactive air contaminants (such as sea salt) are the big drivers of metal corrosion. In addition, aggressive chemicals can trigger, favor and accelerate this process. If no countermeasures are taken, a steel surface can degrade up to 0.2 mm of layer thickness in just 1 year.
Prime correctly - prevent corrosion
High-quality pretreatment in combination with powder coating offers good protection against weathering. However, one coat of powder is often not enough, especially for steel applications. For example, on sharp edges there is only a small amount of powder coating after treatment when compared to the remaining surface. This in turn impairs the corrosion protection of the entire surface. For these applications, TIGER Drylac offers powder coating primers applied to the substrate before the topcoat. The special formulation of the primers and the additional coating thickness provide optimum protection against corrosion for a wide range of equipment, machinery and plants.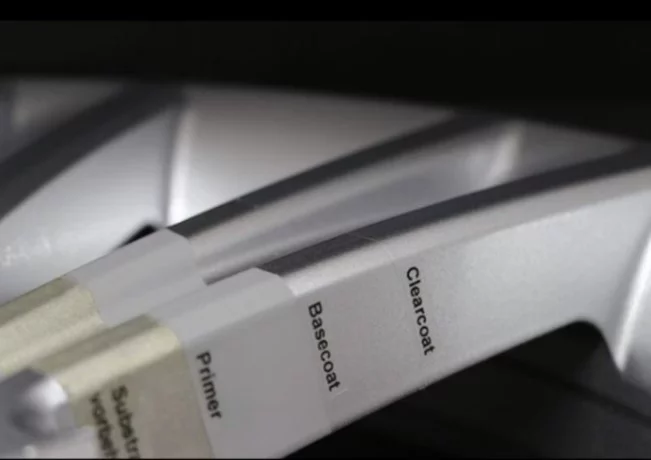 TIGER Shield 2-Coat System
Primers are available in different colors and qualities for steel, galvanized steel and aluminum. The 2-layer TIGER SHIELD system consists of powder coating primer as well as a topcoat and is suitable for applications requiring the highest corrosion resistance.
69/90701
​​​​​​​ (Canada)
Zinc-Rich epoxy-based Primer for protection of steel substrates in a two-coat TIGER Shield system.
Primer for steel substrates
Very good corrosion protection
Very good mechanical properties
Very good edge coverage
Good inter-coat adhesion
Good chemical resistance
Good storage stability
Zinc-Free Primers (Dryprotector)
Epoxy Zinc-Free Primer to be used on aluminum and steel substrates as part of a two-coat TIGER
Shield system.
Very good corrosion protection
Very good edge coverage
Good inter-coat adhesion
Good chemical resistance
Good storage stability
Good mechanical properties
Outgas Forgiving (OGF) Primers
TIGER Drylac 09/73841
Epoxy-polyester based primer with excellent flow for corrosion protection in application over castings.
Outgassing friendly
Excellent flow
Especially suitable for overcoating with wet paint
Primers provide benefits in addition to corrosion protection, like improved adhesion and can assist in providing a smoother surface for the topcoat, but corrosion protection is paramount to corrosion resistance for a quality powder coating application, so make sure to use the correct Primer for the job!
John Vukanovich
Marketing Manager