FGIA Conferences & The Meaningful Work of AAMA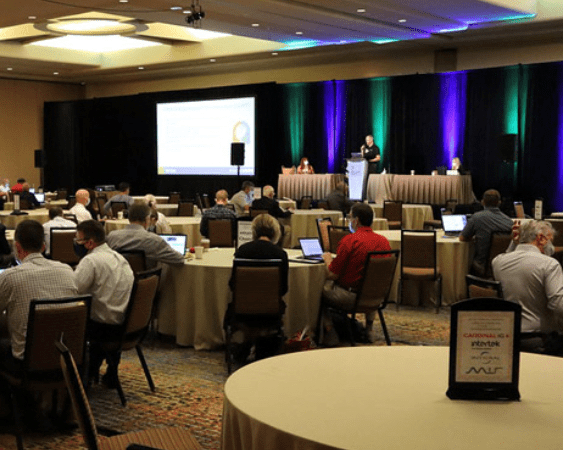 Have you ever wondered "what exactly happens at an FGIA (formerly AAMA) conference"?
Three times each year professionals within the architectural fenestration and glazing community come together for a technical conference. In October of this group of dedicated individuals gathered for the FGIA 2021 Fall Conference in Phoenix, Arizona - online and in person for the first time since the outbreak of the pandemic.
Throughout the year FGIA members work together within task groups to sharpen and amend technical guidelines and specifications. As a coating's manufacturer, TIGER Drylac believes it is an inherent responsibility to take an active part within FGIA, and has done so for a number of years, taking part in both the Aluminum Materials Council and Architectural Products Council task groups.
As you would expect challenges are discovered and addressed within these various task group discussions. These task groups work together to address these challenges and publish their recommendations for the respective committees to consider within each respective specification. Each recommendation is proposed, debated, and a final committee vote determines and adjustment to technical documents prior to being published in an official FGIA document. Three times each year all task groups gather to review and discuss each ongoing task group project.
In addition to the committee work, each participant has opportunities for personal and professional growth throughout the weeklong gathering. This fall's conference included keynote addresses by Janine Driver on reading body language, and Active Shooter training by local law enforcement and security officers. And evening social gatherings helped to lighten the mood and allow for ongoing discussions in a more relaxed and informal environment.
In a few words, we get stronger at the FGIA conferences. Friendships are made, clearer technical guidance is developed for the architectural community, industry professionals gain insightful training and expertise, and a window is opened to the future as we look to assure better quality and performance from our architectural products.