What can I powder coat on my ATV/UTV?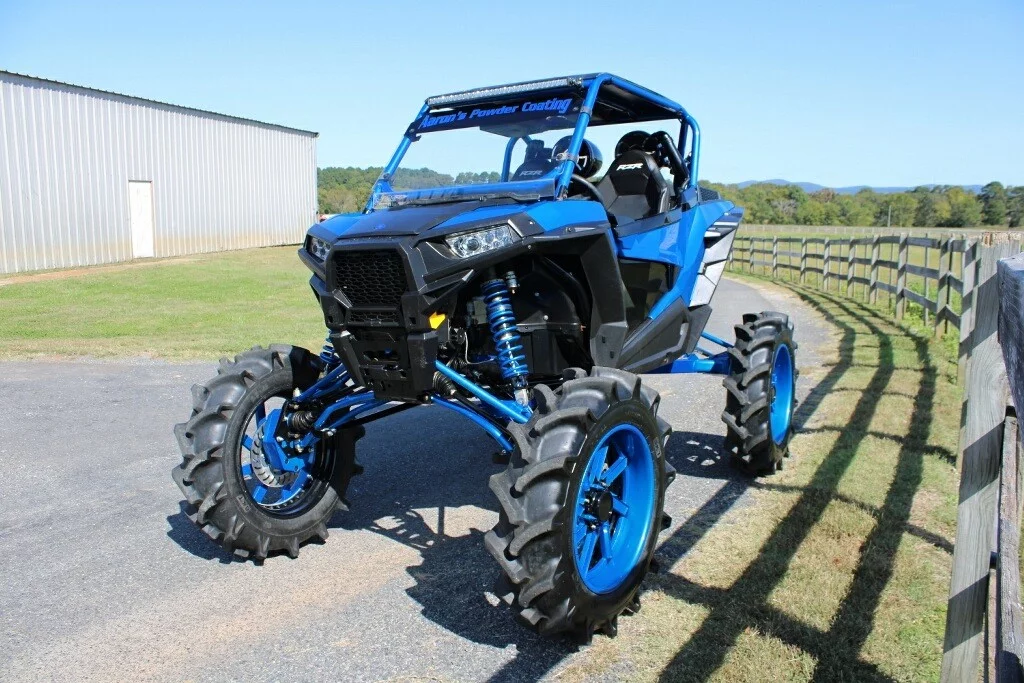 What is just as important as having a vehicle that can handle any terrain in its path? Looking incredible while doing it! Applying powder coating to certain parts of your ATV/UTV will make other riders turn heads while offering a durable finish. Prior to coating, it is crucial to remove wires, bushings, and gaskets so that they do not melt in the oven. Follow standard powder coating procedures of masking all threads, stripping, cleaning, degreasing, and proper pretreatment of the parts. We recommend using abrasion resistance coatings on your ATV/UTV components for the best results.
Here are a few components that you can powder coat without breaking the bank on extreme custom heat resistant coatings:
The most common and noticed coated parts on an ATV/UTV are the wheels. Leave your mark in style and powder coat your rims today.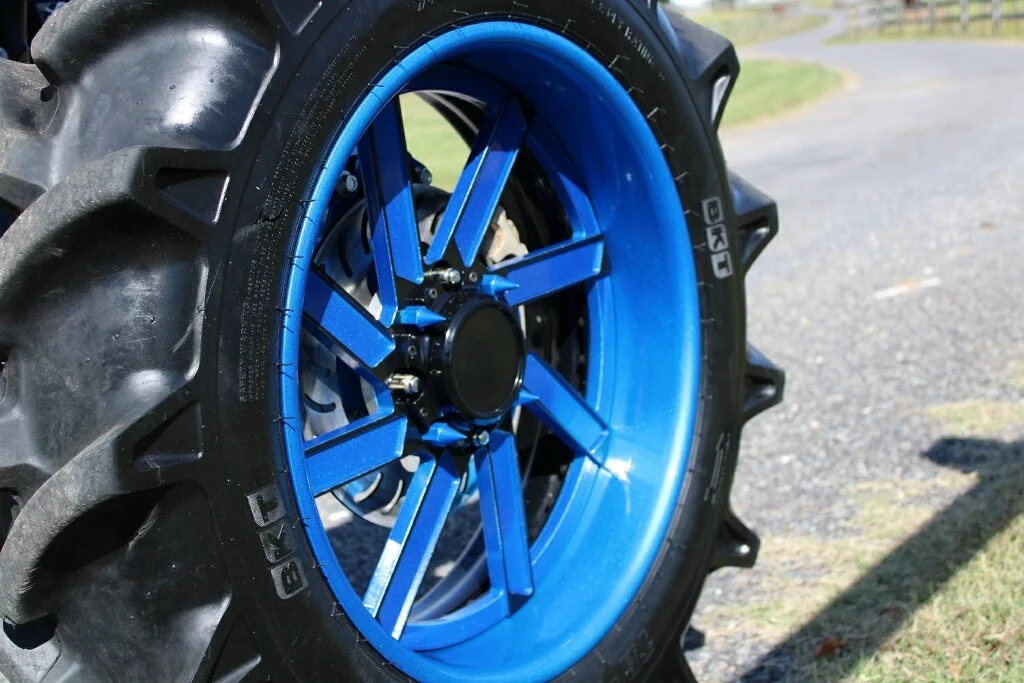 Suspension parts such as springs, sway bars, control arms, shock, and strut bodies absorb harsh terrain impacts making them the ideal components to powder coat for protection.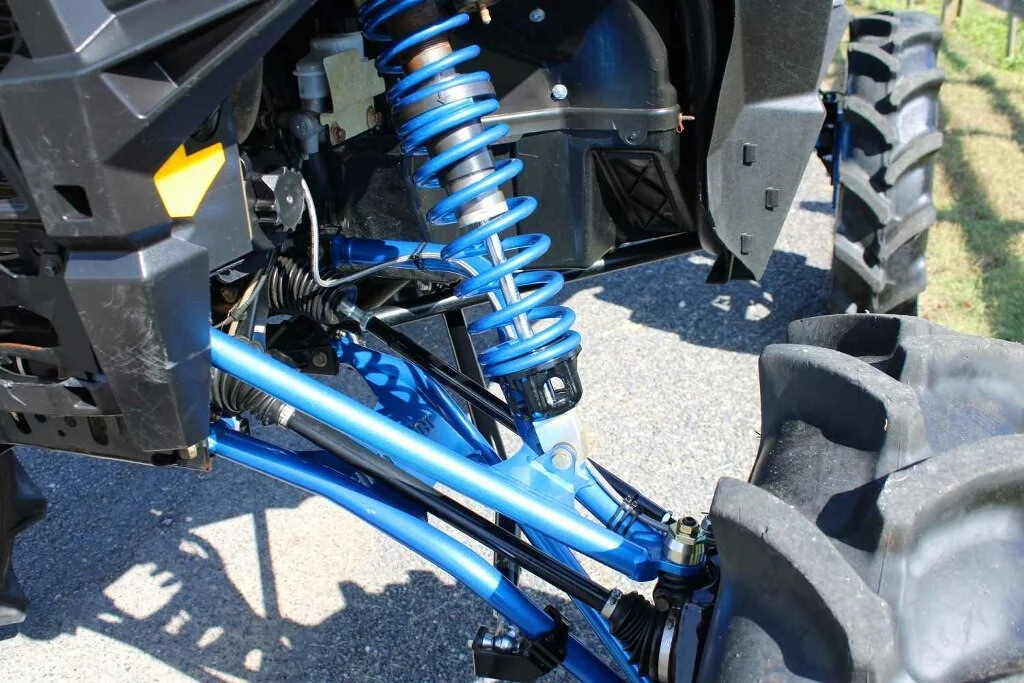 Powder coat your chassis and frames. This requires a complete breakdown of the ATV/UTV. Trust us - it will be worth the effort!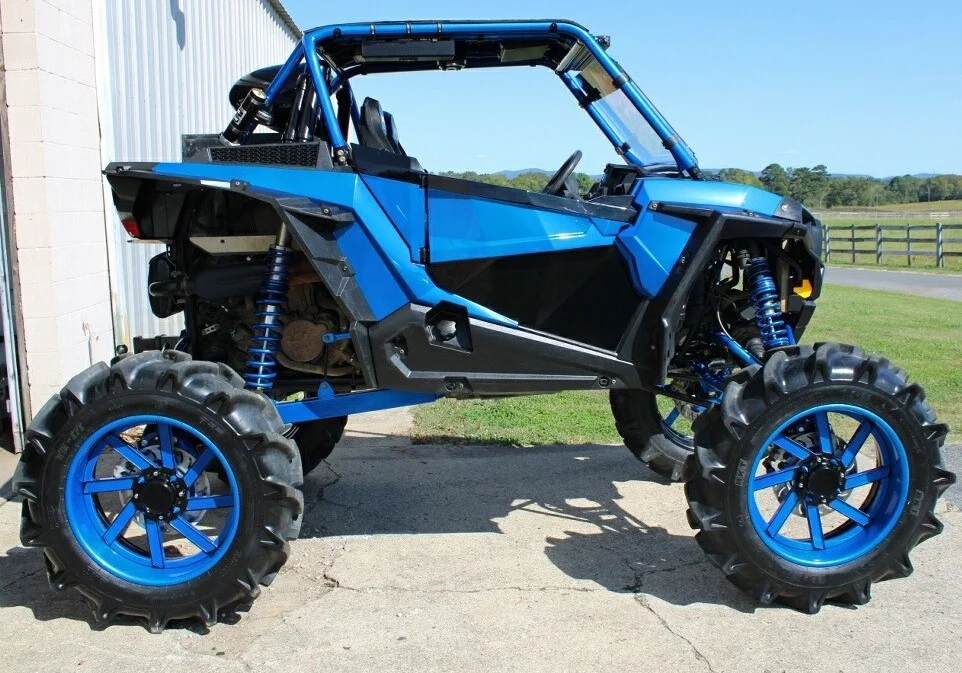 Some other components that look amazing in powder is oil pans, brackets, mounts, plates, and housings. These small components can make a bold impact!
Now that you know what you can powder coat – it comes down to what color and finish to choose. With an endless supply of colors and effects, powder coating will help customize your ATV/UTV. Candies, metallics, two-tones, chrome, and other specialty colors are highly sought after in this market segment. TIGER Drylac has the solution to trick out your ATV/UTV!
Feel free to contact your local TIGER Drylac sales rep and remember: get outside and play today!
Images courtesy of AARONS POWDER COATING.