The Power of the 7-S Methodology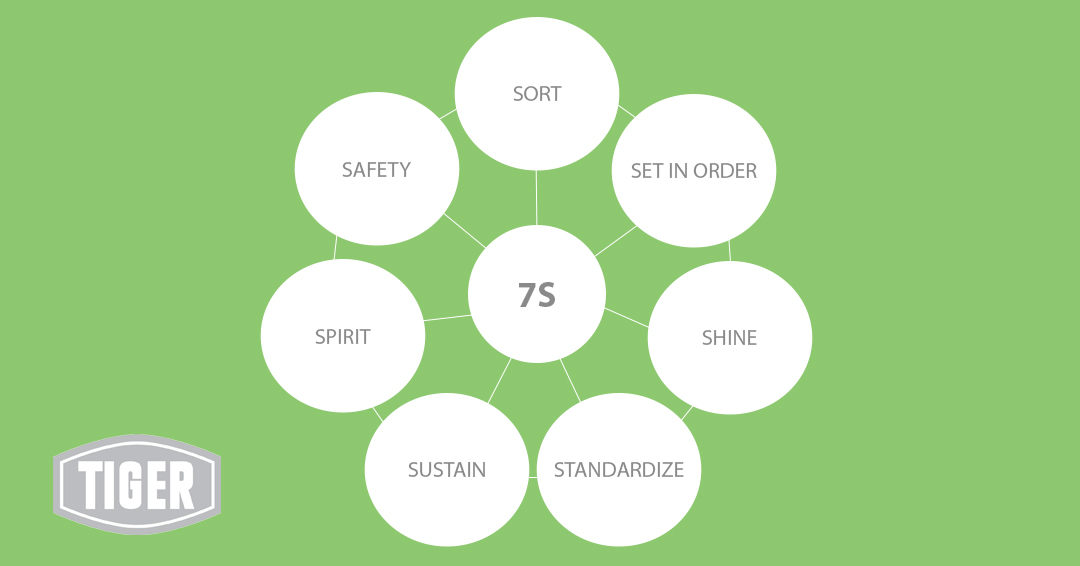 Start the new year off right using the important 7-S organizational methodology that can lead to rewards within your profession. With its roots in the 1950's Japanese automobile industry, the 7-S Methodology sets its aim on the elimination of waste and increasing productivity which can be beneficial to individuals working within the metal finishing industry.
I would argue that a clean shop is far more impactful than ordinary obsessive compulsiveness. It can increase profits and improve productivity by eliminating wasted effort and time. It becomes the added value that puts us in front of our competition all the while making the work more fulfilling! Here is how it works.
Sort – Essential items are organized in specific work areas while non-essential items should be relocated or eliminated from the workstation.
Straighten – Improve your process flow by locating essential items in order of use during the process at each workstation. Eliminating wasted movement eliminates inefficiencies in the process.
Shine – Cleanliness is next to godliness! Routine cleaning and organizing keep your team productive while assuring necessary items are accessible and in good working order.
Standardize – Document your program clearly defining your team goals and commitment to the 7-S Methodology. Make 7-S processes the standard at your shop.
Sustain – Maintain your improvements while making adaptations and modifications along the way. Teamwork makes the dream work!
Safety – There is nothing more essential than the health and wellbeing of our team members. Observance of safe working conditions is required.
Spirit – The heartbeat of our operations is our people. An atmosphere of celebrating a job well done shows respect for the work that we do and shows respect for the effort of our team members. Any job worth doing is worth doing well!
If I could be so bold as to add another 'S', I would simply encourage you to Start Today. Involve your team from the start by encouraging them to lead in the implementation of the 7-S Methodology.
Article by John Fett, Architectural Products Manager – North America