AAMA Powder Coating Requirements in Architectural Design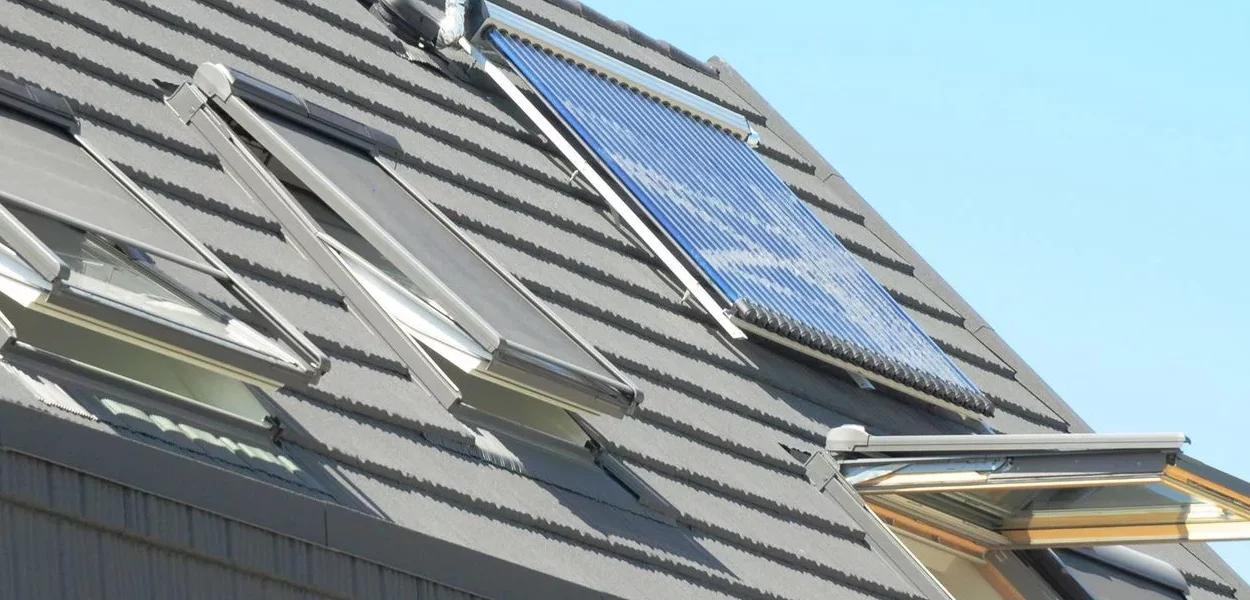 The powder coating industry strives to serve a variety of markets including building products, furniture, site furnishings, appliances, window frames, lighting fixtures, and general manufacturing to name a few. Catering to the architectural market, we aim to provide product manufacturers with environmentally friendly and technologically advanced powder coating solutions. Through exceptional service, quality, and commitment to customers, we actively and successfully seek this challenge continually.
What Are Architectural Powder Coatings?
Put simply, architectural powder coatings are a unique collection of powders compliant with AAMA (American Architectural Manufacturers Association) specifications used by designers for architectural coating applications.
Key Features of Architectural Powder Coatings
High performance architectural powder coating offers superior gloss and color retention properties compared to standard powders. They also provide outstanding resistance to fading and chalking. These special formulations of coatings are highly resistant to chemicals, have good edge coverage and storage stability.
Where Are AAMA Specified Architectural Powder Coatings Used?
Architectural coatings specified by AAMA are typically used across architectural and construction applications such as, metal facades, marine equipment, curtain walls, window & door frames, railings, and light poles.
Breaking Down AAMA Architectural Coating Specifications For Architects
Through involvement with FGIA (Fenestration and Glazing Industry Alliance), and strict adherence to the performance requirements established within AAMA Voluntary Specifications for Organic Coatings, organic coatings manufacturers can offer assurances to industry partners and architectural designers for reliable, long-lasting, and superior coating performance.
Many people mistakenly believe that the AAMA specifications only apply to liquid coatings, like high-performance liquid paints. However, this is not really the case. The AAMA specifications are applicable to both liquid coatings and powder coatings. So, regardless of whether you're dealing with a liquid or powder coating, these specifications still hold true.
That said, it's essential to understand that anodized coatings are different. They alter the substrate itself, making them more like finishes rather than traditional coatings. As a result, anodized coatings have their own set of AAMA specifications that are specifically tailored to their unique characteristics.
At TIGER, we pride ourselves on offering a diverse range of powder coatings tailored to multitude of applications including architectural. Our commitment to quality is reflected in our adherence to the standards set by AAMA Rated Coatings, ensuring consistent and durable results for our clients.
Let's explore the three ratings that AAMA provides for powder coatings, each indicating a specific level of durability:
AAMA 2603-20: Standard Durability
Coatings that meet this specification are typically used on light traffic interior applications such as residential windows, fencing, interior facades, and handrails. These coatings are designed with the understanding that they won't be exposed to harsh weather conditions or corrosive environments typically found in exterior environments.
According to the AAMA specifications, these coatings must meet certain weathering performance requirements for at least one year. Furthermore, these coatings must exhibit no cracking, adhesion loss, or other structural issues. While a slight alteration in color is acceptable, these coatings remain highly resistant to abrasion, impact, chemicals, and corrosion throughout the specified duration.
AAMA 2604-20: Super durable products
Coatings with this rating offer excellent durability, making them an ideal choice for surfaces that experience frequent contact, such as handrails. These high-performance coatings offer significant advantages, delivering at least five times the weathering performance of standard polyesters, all at a reasonable cost.
TIGER Drylac® features a full line of Super Durable high-performance powder coatings intended for architectural applications such as metal façades, steel construction, stadium seating, railings, residential window & door frames and more. TIGER Drylac® Super Durable products are also suitable for applications where extreme weather resistance is required such as agricultural & construction equipment, military (Army and Navy) equipment, communication towers, playground equipment, patio furniture and even garden equipment.
TIGER's Super Durable Powder Coatings Collection
TIGER Drylac® Series 38 polyester TGIC super durable, and TIGER Drylac® Series 138 TGIC-free super durable powder coatings are compliant with the AAMA 2604 specification, offering excellent weather and UV resistance, making it ideal for high-traffic environments. Based on 5-year Florida exposure, TIGER Drylac® Series 38/138 exhibits ≤Δε 5.0 (Hunter) color change and > 30% gloss retention. For more information on Series 38/Series 138 super durable powder coatings please refer to our Super Durable color card.
AAMA 2605-20: Hyper durable products
AAMA 2605 is the highest performance standard for superior performance organic coatings applied to architectural products. Series 75 fluoropolymer powder coatings offer an environmentally friendly alternative to liquid coatings, achieving greater than 2.5 mil of dry film in a single application. The resulting finish is a corrosion resistant, mechanically robust, protective coating providing superior resistance to chalking and color fade.
TIGER Drylac® Series 75 is a Hyper Durable powder coating offering superior weatherability for architectural aluminum applications meeting the performance requirements described within AAMA 2605-20. Please note, our products within Series 75 are only available to TIGER Drylac® approved applicators for applications with an approved pretreatment on aluminum.
Conclusion – AAMA Specified Powder Coatings
As TIGER Drylac is a leading supplier to the architectural façade community of manufacturers, we offer the world's largest selection of powder coating products available. These products are suitable for both interior and exterior applications in an array of hues including an extensive selection of RAL colors, a variety of bonded metallic, and special effect powder coatings.
TIGER Drylac is committed to ensuring that our product line of exterior and interior powder coatings meets or exceeds the standards set forth within the AAMA specifications for organic coatings. Explore our webshop to discover an extensive range of powder coatings that not only meet industry specifications but offer so much more. Dive deeper into our offerings and uncover the perfect solution for your coating needs.